It's no news that Facebook is a great platform to generate leads and sales.
One strategy that we have found to work really well to generate leads is by using Facebook re-targeting based on video-viewing percentage. This directly correlates with customer interest because they took time out of their day to view the video but were not quite ready to visit the page. This could be due to a number of factors. They could've been at work, they could have been waiting for an appointment, they could've been interrupted, etc.
To give you an example of how this strategy works, let's hypothetically say that you are a financial advisor looking to generate more leads for free consultations. An example of how we would implement this strategy is to first run a video ad to a cold audience on Facebook based on their interests and demographics. Then, after accumulating data, we would retarget the audience members who viewed 75-100% of the video. Why would we only re-target the people who viewed 75-100% of the video? Because this audience shows strong interest in what we are offering. They actually took time to view the majority of the video and most would most likely be interested in learning more. Re-targeting only people who viewed 75-100% of the video also prevents you from wasting ad spend on those not very interested in what you're offering.
Next, we would retarget these video viewers with a static lead generation ad with an offer to schedule a free consultation. We would then ask the prospect to submit their name, email and phone number information. And after receiving their information, the prospect would receive an automated indoctrination email series helping familiarize the prospect with the benefits the financial advisor could provide and allow them to schedule their free consultation.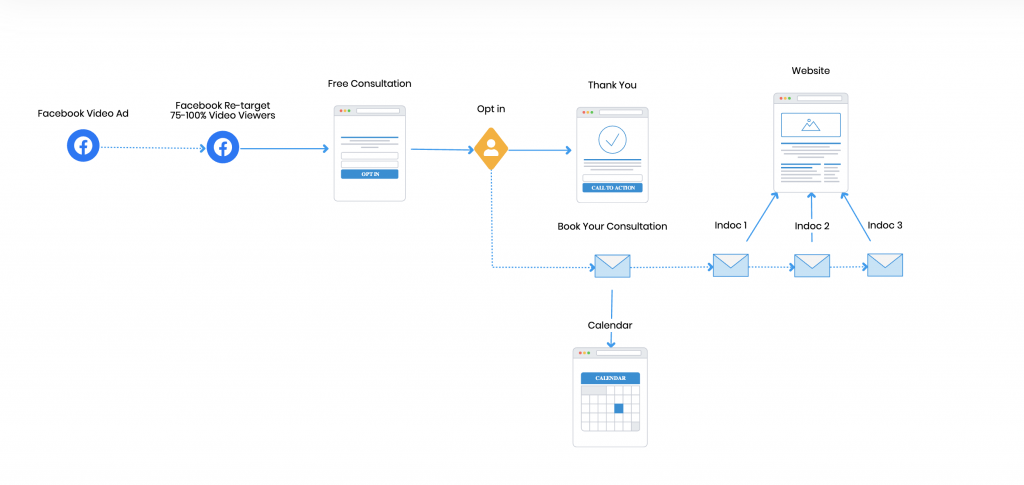 Following these steps, as the emails list continue to grow, we can also run ads specifically to the email list with video testimonials providing social proof from customers who have benefitted from the services provided.
Lastly, we could split test by retargeting 7-day video viewers (excluding website visitors) vs. 7-day website visitors. This will help to see which audience is most engaged and would provide the most efficient cost per lead.
This strategy is a great to generate leads for a generation always on-the-go. It also enables you to stay in front of your prospect keeping you in the top of their mind.