 Strategic, Data-Driven Results
Intrinsic Media is a full service, white label agency that provides digital strategy and media buying services to ad agencies and media companies alike.
At Intrinsic, our goals are your goals. We are the helper, the big brother, the assistant. We are here to help you achieve success on behalf of your clients. 
From the beginning of the professional relationship, through the thought processes and implementations that take place, Intrinsic is a trusted partner of agencies and brands alike.
Our mission is to stay on top of happenings within the digital advertising industry, while maintaining and building strong partner relations all while being good, strategic stewards of our clients' budgets.
The reason your business should consider digital
The prevalence of digital technology in all of our lives has grown at an exponential rate and continues to grow as we speak.  With this technology comes the opportunity to use data to make your marketing efforts even stronger, and to use mediums that allow you to place your message in front of your target customers on the exact platforms that they are spending so much time on.
Our white label strategy and media buying services allow you to focus on what is truly important to long term success: Your customers and your team.
With Intrinsic at your side, it's easy to do! We've done the heavy lifting for you – we've researched the latest technology, we brought highly functional software in-house and we've vetted and negotiated with additional software providers so that you won't have to. You'll receive a single invoice each month, so don't fear additional administrative time. Partnering with us will put valuable time back into your day – time to spend with your team or build relationships with your clients. We are here to help you be the hero that you know your customer deserves.
We are here, first and foremost to learn from you. As trite as that may sound, it's the truth. Our education in the ways of your business is essential for us to develop a true partnership.
From here, we pride ourselves on working closely with each client to ensure the most efficient and effective campaigns are created and fulfilled.
We love transparency. We love have ongoing dialogs with you. We will communicate the bad, and throw a party for the good. Our belief is simple: Do a good job, create a great environment and watch the good that happens as a result.
TARGETED DISPLAY :: NATIVE :: OTT/CTW :: SEM/SEO :: TARGETED EMAIL
How Do We Put This All Together?
At Intrinsic, you'll never receive a pre-built plan.  Each proposal and recommendation that we make is a result of the partnership that we form with you.  We want to learn from you – what makes your business tick?  What goals have you set for yourself?  Who is your current customer?  Who is your future customers?
We'll compile all of this information and create a customized recommendation based on the goals and budget that you've set forth during our initial meetings.  From there, we can launch the campaign or continue to modify the plan until it's an exact fit.
The Faces Behind Our Success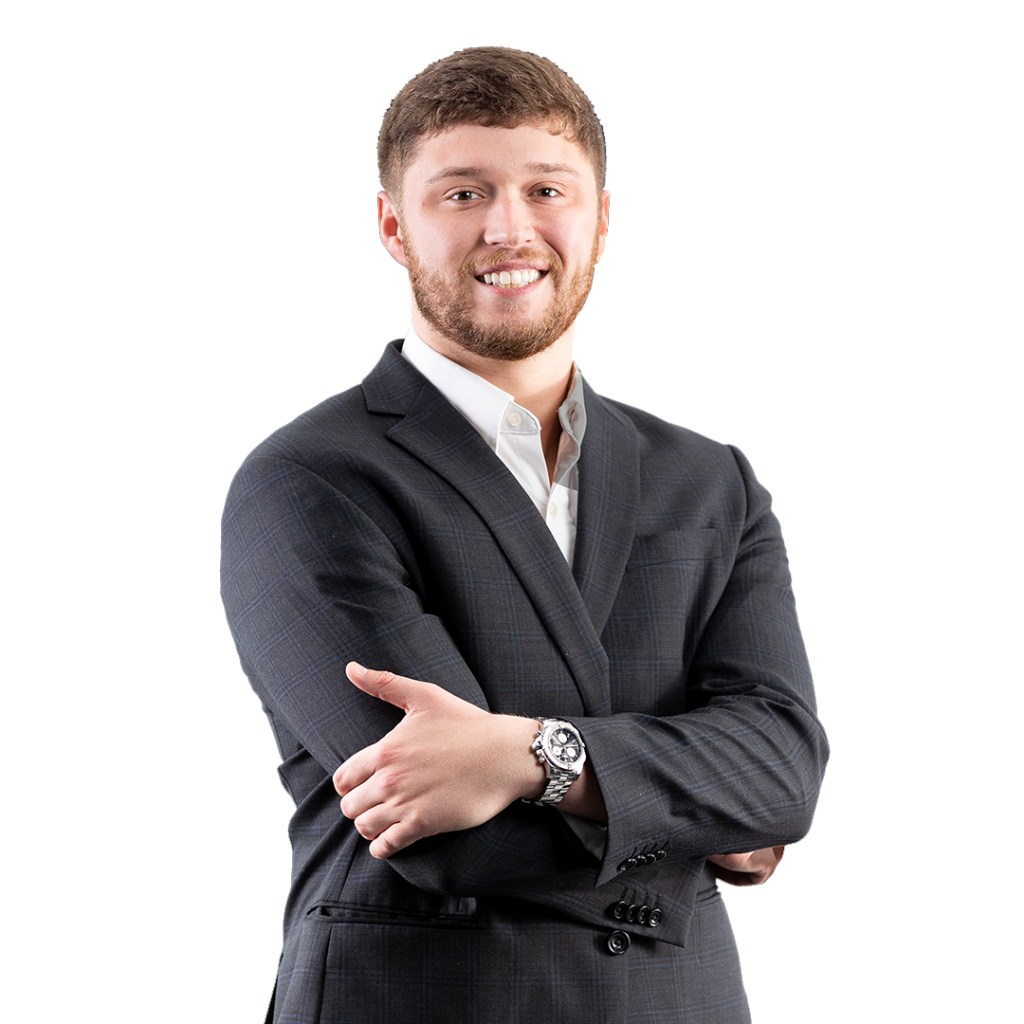 Manager of Strategy & Business Development
With over 10 years of experience within the digital advertising industry, Derek has accomplished a lot in a short time. Born with an entrepreneurial mindset, Derek has helped his clients generate millions of dollars in online sales and helped grow their brands by astronomical amounts. The former USM Golden Eagle also has his Master's in accounting which gives him a distinct advantage in financial management of campaigns.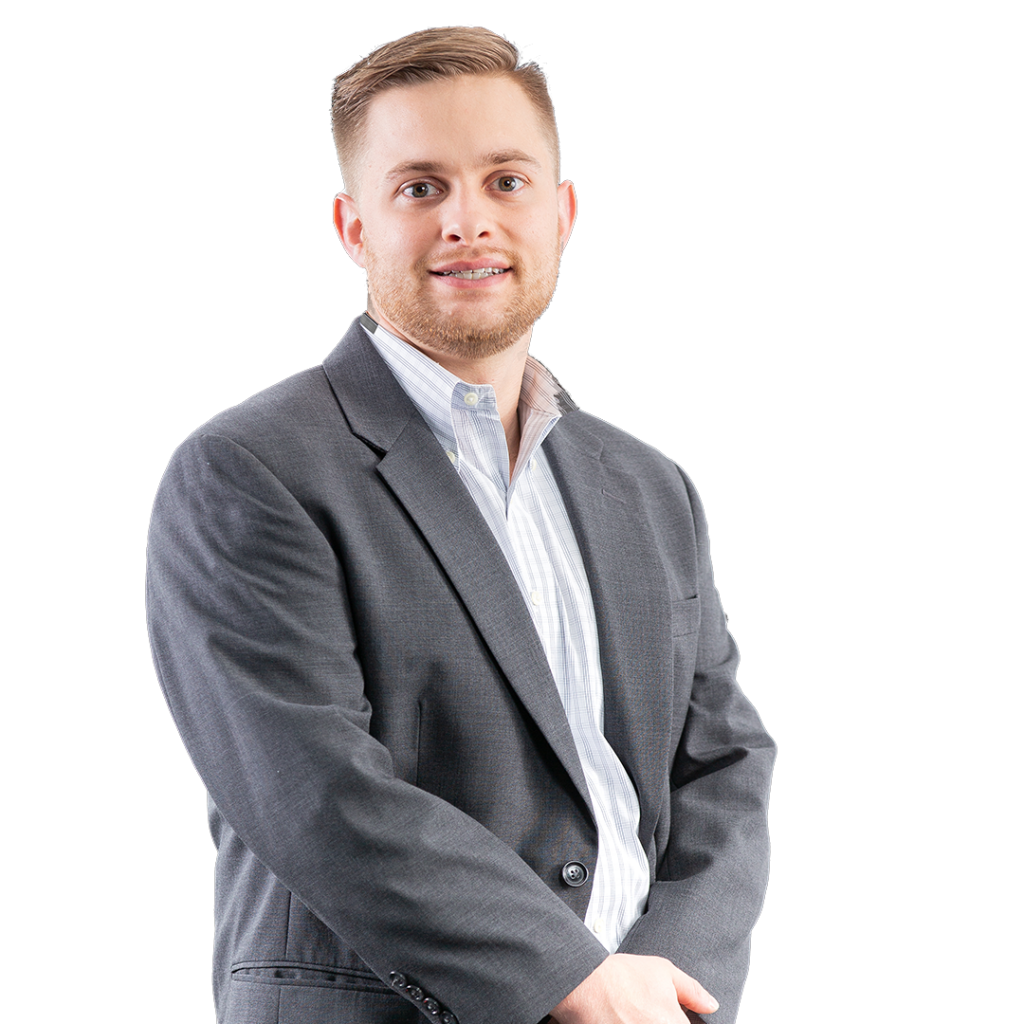 Client Success & Business Development Associate
Andrew not only has a great sales game, but he's also a terrific resource for all things social media as a result of his time as a Social Media Specialist with MGM Resorts. With a bachelor's in business management from the University of Mississippi, Andrew loves interacting with clients and fulfilling their needs. Outside of the office, Andrew enjoys spending time with his friends and family, and has a strong passion for music and is probably off crafting your next favorite song.
Digital Operations & Traffic Manager
Managing an influx of invoices, programmatic orders on a deadline, and dispensing solid life advice are all in a day's work for Chris. Our office mom has 12 years of billing and operations experience; 5 and counting have been spent in media buying and the agency world. She's brilliant with cultivating both industry and client relationships, and has played an integral role in shaping Intrinsic.
Most frequent questions and answers.
Ready To Grow Your Business?
Schedule a Free Consultation
We'd love to hear from you. Fill out the form below to schedule a free consultation, and one of our experts will contact you shortly!
We hate SPAM and promise to keep your information safe.
Marketing Consultations Include:
30-minute Phone Call with an Intrinsic Media Expert
Discuss Your Business Goals, Needs, and Values
Address Current Marketing Challenges
Website Analysis in a PDF Report
Strategies to Generate More Traffic, Leads, and Sales
Recommendations to Maximize Your ROI
Need Help? Call +1(228) 325-2932
Click Below To Share This Offer
Ready To Grow Your Business?
Schedule a Free Consultation
We'd love to hear from you. Fill out the form below to schedule a free consultation, and one of our experts will contact you shortly!
We hate SPAM and promise to keep your information safe.
Marketing Consultations Include:
30-minute Phone Call with an Intrinsic Media Expert
Discuss Your Business Goals, Needs, and Values
Address Current Marketing Challenges
Website Analysis in a PDF Report
Strategies to Generate More Traffic, Leads, and Sales
Recommendations to Maximize Your ROI
Need Help? Call +1 (228) 325-2932
Click Below To Share This Offer